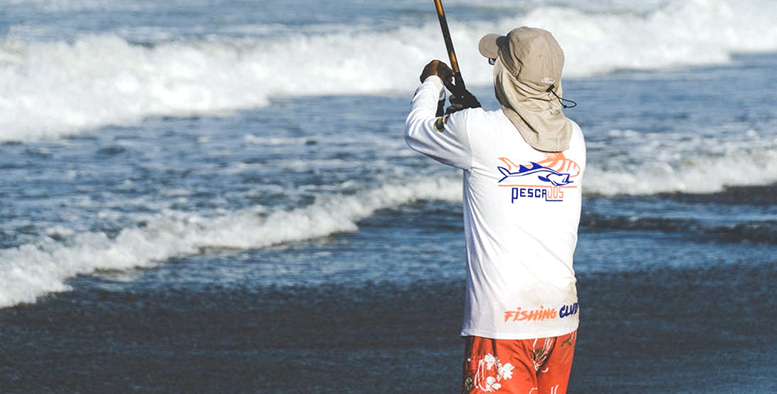 There's nothing like a day of fishing—that addicting blend of peace and anticipation as you cast your line into the calm water and pass the time chewing the fat with your buddy or simply sitting quietly in the natural beauty of coastal North Carolina. And southeastern N.C. is certainly a fisherman's playground, with its variety of waterways, channels, rivers, lakes and ocean.

Are you new to either fishing or the Cape Fear region, and want to see what all the fuss is about? Here are a few tips to help you pick the right gear and plan your fishing day.

First, you'll need to get a Coastal Recreational Fishing License, which is available on a 10-day, annual, or lifetime basis. You can purchase one online or pick one up at a local gear shop. You'll also want to familiarize yourself with fishing regulations that specify what you can and can't catch. For example, if you're reeling in one of the region's most common species, the flounder, you can only keep four per day and they must be larger than 15" from nose to tail.

Once you have your permit, you need to make sure you've got all the right gear. If you're just starting out or on a tight budget, you don't want to invest too much yet. Before you drop hundreds of dollars on a premium rod and reel, come check out the selection of used gear we have here at Pawn USA. The folks we buy from are typically offloading their gear because they're upgrading or relocating, so the pieces are in good working condition. Here's what we look for—and you can, too—when buying used equipment.

Look for rod damage
Sometimes, a fisherman will try to sell us a rod that's been broken and mended. We always examine rods for hairline cracks that indicate that it's been patched up. We also look at all the other components of a rod—sometimes a guide insert will be missing or misaligned, or the eyelet will be damaged.

Test the reel
A brand-new reel from one of the top brands like Shimano will set you back a few grand, so finding a good used one is the way to go! Before we purchase a used reel, we put it through its paces. We crank it and listen for any grinding. We carefully check the drag system. When you get here, we can help you figure out what type of reel and drag system you need for the type of fishing you want to do. Here's a tip to get your started: if you're a beginner, you should get either a spinning reel or a spincast reel, instead of a baitcasting reel, which is harder to use.

Get a tackle box
Always keep an eye out for a quality used tackle box. At Pawn USA, we usually have a good selection of hard tackle boxes, which are durable, long-lasting, and contain work proof trays to protect your lures.

Now that you've got your gear, it's time to hit the water! If you have a boat, you can launch it from one of the many boat ramps around town. You'll have access to the Cape Fear River, where you'll catch croaker, catfish, striped bass, red drum, speckled sea trout and flounder. No boat? Cast your line into the ocean from one of the local fishing piers: Johnnie Mercer's Pier in Wrightsville Beach, Carolina Beach Fishing Pier, or Kure Beach Fishing Pier. You could reel in sea mullet, red drum, bluefish or flounder.

So, welcome to the sport, and happy fishing. We're sure you'll catch a whopper—especially if there aren't any witnesses to deny it!