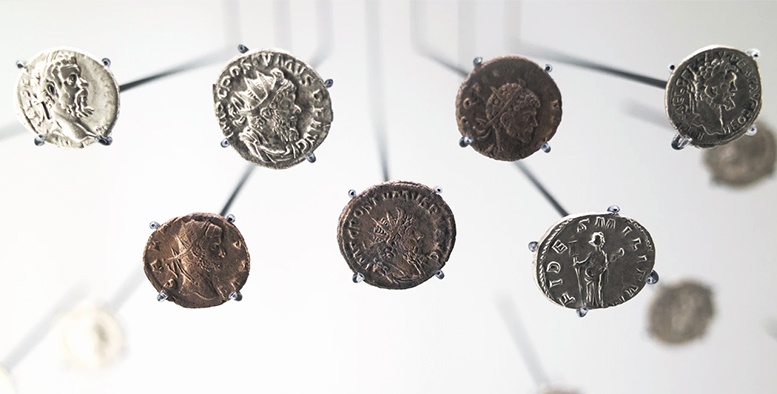 They say that one man's trash is another man's treasure. And here at Pawn USA, we're pretty good at distinguishing between the two! Every day, people browse our shops to sift through the fascinating collections of rare items we've purchased from our customers. If you need cash, take a look around your house. Chances are, you have some items lying around that we'd pay good money for! The trick is knowing the value of used items: what depreciates over time and what appreciates.

Items that Appreciate
Vintage toys or coins
There's a big market for rare, collectable items. People frequent our stores every other day to see what new collectables we've gotten. So, take a peak in your storage closet — or your parents' — for retro toys like Beanie Babies, Pez dispensers, Hot Wheels sets, old-fashioned board games, American Girl Dolls, action figures, or Cabbage Patch Dolls. Factors that determine the exact value of your item include rarity, age, condition, and whether or not it's still in its original packaging.

Vintage playing cards or comics
Trading cards, baseball cards, and comic books can fetch you a hefty stack of cash, especially if they are certified by the Professional Sports Authenticator (PSA), an organization that judges the value of trading cards and comics. After you submit a card or comic book to the PSA, its experts will review it and look for signs of doctoring, such as re-coloring or trimming. Then, they will grade it for quality on a scale from one to 10 and protect it with a tamper-evident case.

Items that Depreciate
Electronics
Mobile phones, DVD players, VHS players, and computers lose value over time because if you purchased it more than a few months ago, there's a high probability that a newer, more advanced model has since been released. That doesn't mean you can't get some cash for it, though! If it has all the original parts and is in good working condition, pawn shops will offer you a price for it. When you bring it in, be prepared to turn it on and demonstrate all its functional features to the pawn shop staff. Pawn shops typically ensure all personal data is removed before reselling it, but just in case, you should back up and erase all photographs, contacts, and digital records the device contains.

Video games & other media
Similar to electronics, video games and DVDs lose value over time unless they are extremely rare. We frequently buy media — we have an extensive DVD collection — but, with the proliferation of streaming services like Netflix, the demand for DVDs has declined.

Power tools or utility work machines
Lots of people sell us power tools, so we have an excellent selection, but you probably won't make a profit on your tool unless it's a rare collectable item. We also buy industrial tools, like lawn mowers and utility work machines, at our Leland, Market Street, and Shallotte locations. Again, these items won't sell for as much used as they would brand new.

Items that Depreciate or Appreciate
Jewelry
It's tough to make a generalization about jewelry, because pricing reflects supply and demand. A lot of jewelry loses value over the years, unless it has a distinguishing factor like rarity, historical significance, or designer clout. But while you might not get as much money as you originally paid for it, you can still walk out with a decent amount of cash. We frequently buy jewels, gold and diamonds (so our shops are also a great place to pick up some jewelry!). Pawn shop staff will assess your jewelry and account for factors like current market value and item condition. In terms of diamonds, our staff will also consider color, carat, clarity and cut.

We hope these tips alert you to potential sources of fast cash lying around your house. But remember, they're just general guidelines. Bring your item by any of our six locations and ask one of our friendly staff to appraise it. Worst case scenario, it's not worth what you thought. But best case, you walk out with a stack of cash!